Get me, I just had an exhibition (my first!) in the gorgeous surrounds of Arts@Trinity. I've seen some brilliant dance and music there over the years, so felt really chuffed they accepted my proposal to show my work. And it was quite fascinating spending time there, as it still functions as a church alongside it's arts activities. It was eye opening to observe just how many people still use churches as a place of refuge, and I chatted to some really interesting folk.
I decided to focus on showing photographs of 'Creation' - creative people in Leeds, as the city is home and host to so many brilliant artists and venues. So a whole bunch of dancers, musicians, and visual artists found themselves hung on washing lines between the pillars and sat on easels beside the pews. In many ways it was a celebration of the diversity of arts in Leeds, featuring art forms and artists from all over the world, including Mali, Italy, India, Ireland, USA, France, and, of course, the amazing West Indian Carnival - one of our annual highlights. We had a fun celebration evening with performances by SAA-uk Dholis, Zakiya Hussain (Kathak dancer), and interactive shizzle with Yorkshire Life Aquatic and The (Reduced) Bet Lynch Mob. A massive thank you to them all, as they manage to fill me with pride, gratitude, inspiration and laughter, often all at the same time.
The photo slideshow below is by Lynette Willoughby: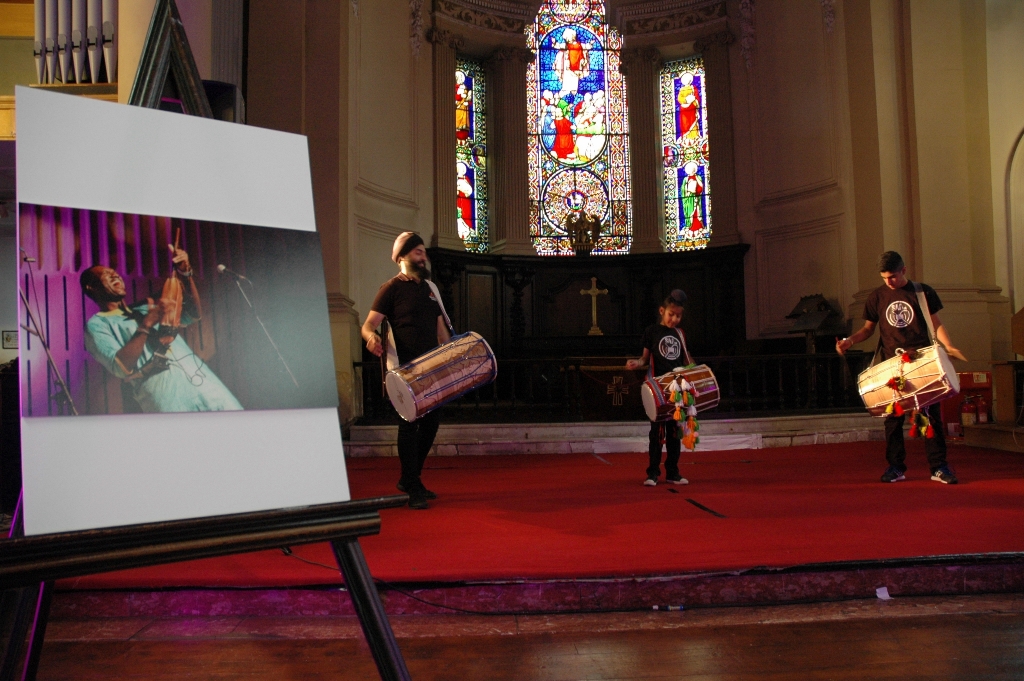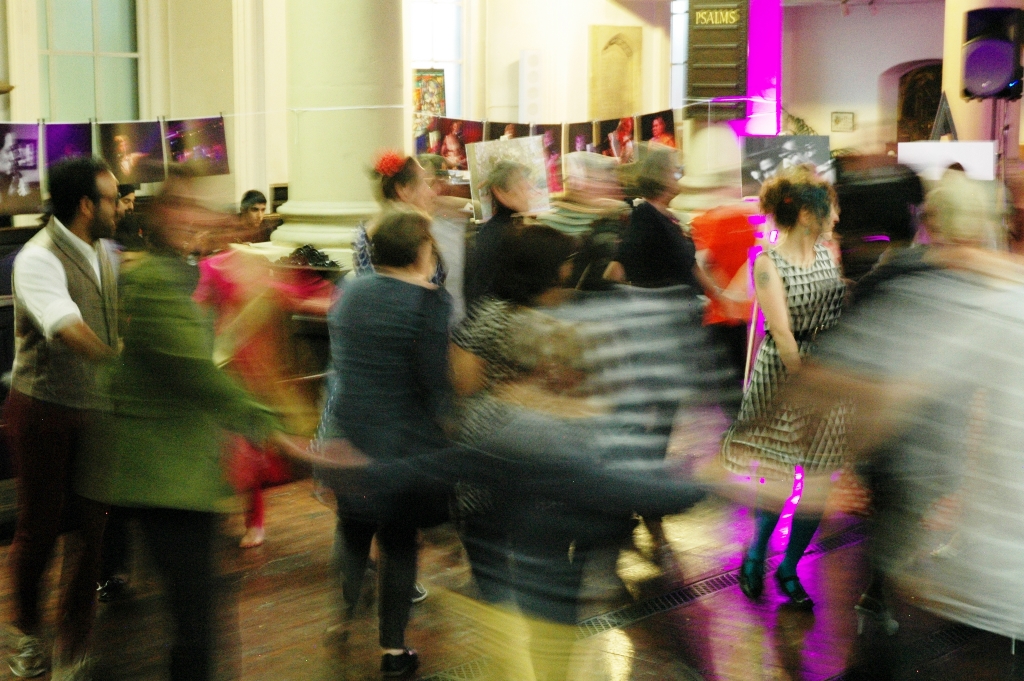 And I can't leave this blog post hanging without thanking everyone who backed my Crowd Funder campaign. THANK YOU!
Pritpal Singh / Elias S Dwan / Frederica Agbah / Simon Lacy
Tim Neale / Jimmy May / Gina Cattini / Jo Butt / Carol Harris
Anna Zaluczkowska / Cheryl Killey / Rob Billson
Chris Naylor-Ballesteros / Jenny Jet Harris / Bill Bartlett
Susan Burns / Julia Shemilt / Lynette Willoughby / Emma Adams
Angela Read / Sarah Applewhite / Jude Wright
Alan Bullimore / Kathy Sadler / Nick Tonge / Michaela O'Sullivan
Mark Matthews / Myka Ransom / Susan Everett / Fran Graham
Jane Earnshaw / Sav & Farhan Siddique / Jane Bullimore
Zoe Parker / Emma Bearman / Maxine & Pat Bird / Donna Rhodes